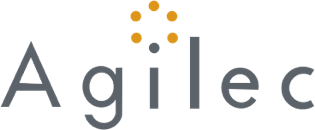 Agilec is an Ontario-based outplacement services organization offering employment counselling and vocational assessment services to clients in various regions across Ontario. In particular, Agilec helps their clients with job search preparation, employment planning and other career transition services.
Building on a great story
In 2016, a trainer at Agilec attended the a conference where Geoff and program developer Michelle Cormier (from EARN in Cobourg) delivered a presentation on the success of the WIN Program. This intervention had been highly effective under a certain set of conditions. It remained to be seen, however, whether or not WIN would continue to work in the hands of other organizations and other trainers. To test this, we provided (and continue to provide) Agilec clients with emotional intelligence assessment services before and after the 12-days of the WIN program. This service includes the delivery of individual feedback reports. We used statistical modelling to validate the effectiveness of the WIN Program delivery in Agilec's hands. It is a testament to both Agilec's trainers and the WIN Program itself that their clients' emotional and social competencies show statistically significant improvement following the intervention. The presentation below presents these results.
LEAD OTHERS, MANAGE STRESS, FLOURISH
Get actionable insights delivered to your inbox once a month.